Keeping Boomers In Touch With Today's Music
We connect a song from back-in-the-day to a current hit that has a similar sound/content/style.  You'll be up to speed in 90-seconds.
Curated by Dave Sholin    |    Written by Lee Wade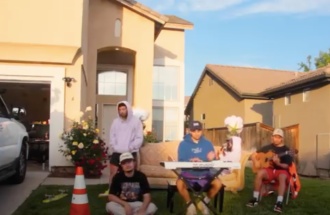 The band Peach Tree Rascals is three singer/rappers, a producer/mixer and a creative director. Two years ago, Tik Tok exposure put their song "Mariposa" on the map, and now, all those new found fans have helped "Change My Mind" the band's latest release, edge into the...
read more
Sign-up to get the latest!