Keeping Boomers In Touch With Today's Music
We connect a song from back-in-the-day to a current hit that has a similar sound/content/style.  You'll be up to speed in 90-seconds.
Curated by Dave Sholin    |    Written by Lee Wade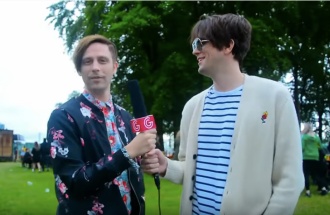 The band's name is IDKHOW? And it stands for I Dont Know How But They Found Me. They're a Salt Lake City duo: Dallon Weekes, singer/songwriter/keyboards/guitar and Ryan Seaman, guitar/singer/drums and their "Leave Me Alone" is a hit, one of the most played songs on...
read more
Sign-up to get the latest!