Keeping Boomers In Touch With Today's Music
We connect a song from back-in-the-day to a current hit that has a similar sound/content/style.  You'll be up to speed in 90-seconds.
Curated by Dave Sholin    |    Written by Lee Wade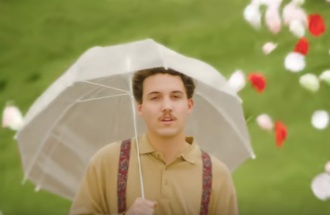 When 21-year-old Jack Rutter's girlfriend left for college and his fellow bandmates took off on missions for the Mormon Church, the Salt Lake City singer/songwriter/producer went solo, re-naming himself Ritt Momney, a take-off and nod to former Presidential candidate...
read more
Sign-up to get the latest!