Keeping Boomers In Touch With Today's Music
We connect a song from back-in-the-day to a current hit that has a similar sound/content/style.  You'll be up to speed in 90-seconds.
Curated by Dave Sholin    |    Written by Lee Wade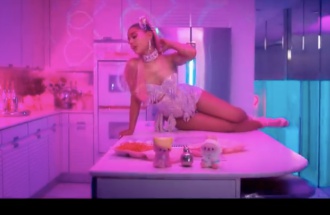 OMG! Ariana Grande has tied with the Beatles for a remarkable achievement:  Simultaneously having the #1, #2, and #3 slots on the Billboard Top 100, a record held by the Beatles since 1964, just as first wave Baby Boomers were graduating high school, and listening to:...
read more
Sign-up to get the latest!