Keeping Boomers In Touch With Today's Music
We connect a song from back-in-the-day to a current hit that has a similar sound/content/style.  You'll be up to speed in 90-seconds.
Curated by Dave Sholin    |    Written by Lee Wade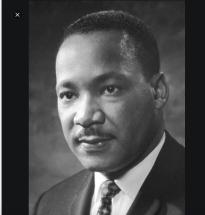 Today we honor Martin Luther King, Jr.  by sharing Stevie Wonder and a slew  of stars and celebrities singing "Happy Birthday," 4+ minutes of aural energy and  joy. As one of the song's "comments" on YouTube put it:  "Stevie should have a national holiday named after...
read more
Sign-up to get the latest!