Keeping Boomers In Touch With Today's Music
We connect a song from back-in-the-day to a current hit that has a similar sound/content/style.  You'll be up to speed in 90-seconds.
Curated by Dave Sholin    |    Written by Lee Wade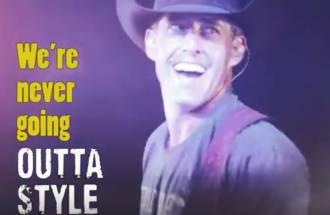 Aaron Watson, who's been on the brink of Country stardom for 20 years or so, is riding high on the biggest hit of his dues paying career. The takeaway:  Watson took his wife of ten years out to dinner, realized how deep his feelings for her are, and, when they...
read more