Keeping Boomers In Touch With Today's Music
We connect a song from back-in-the-day to a current hit that has a similar sound/content/style.  You'll be up to speed in 90-seconds.
Curated by Dave Sholin    |    Written by Lee Wade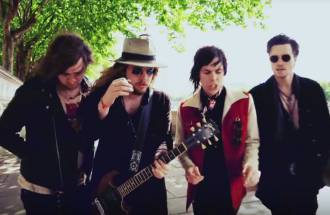 Certain kinds people prefer certain kinds of music, for example, if 1987's "Need You Tonight" by Inxs hit you up side the head every time you heard it-- for those kinds of people, "Body Talks" by British band The Struts is a no brainer--that  early rock n' roll...
read more