Keeping Boomers In Touch With Today's Music
We connect a song from back-in-the-day to a current hit that has a similar sound/content/style.  You'll be up to speed in 90-seconds.
Curated by Dave Sholin    |    Written by Lee Wade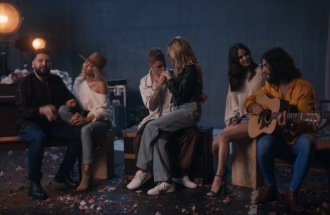 Music genres sometimes blur, and here's a doozy:  Justin Bieber, one of the world's top Pop stars, and Country duo Dan & Shay, have a hit:  "10,000 Hours" is romantic, so-sweet, upbeat, charming, clever and just a little bit Country, with a cutesy-catchy hook. I'd...
read more
Sign-up to get the latest!