Keeping Boomers In Touch With Today's Music
We connect a song from back-in-the-day to a current hit that has a similar sound/content/style.  You'll be up to speed in 90-seconds.
Curated by Dave Sholin    |    Written by Lee Wade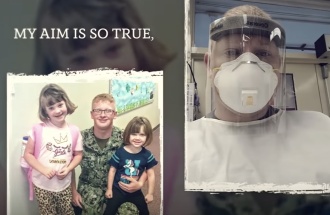 Here's  a brand new song that's a perfect fit for this year's Memorial Day because it honors not only the brave soldiers who died in battles past, it also pays tribute to our living heros--the Dr.s, nurses, and healthcare workers on the front lines of today's battle...
read more
Sign-up to get the latest!